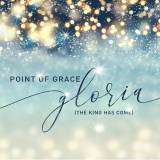 Gloria (The King Has Come) Chords PDF (Point Of Grace)
Gloria (The King Has Come) Chords PDF (Point Of Grace)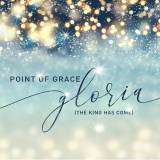 Gloria (The King Has Come)
Point Of Grace
Chords & Lyrics (Editable) Details
Download the PDF Chord Charts for Gloria (The King Has Come) by Point Of Grace, from the album Gloria (The King Has Come). This song was arranged by Jeff Moore in the key of Gb.
| | |
| --- | --- |
| SongID | 77629 |
| Language | English |
| Album | Gloria (The King Has Come) |
| Artists | Point Of Grace |
| Authors | Grayson Borders, Gayla Borders, Jeff Borders, Josh Borders |
| Arrangers | Jeff Moore |
| Instruments | Guitar, Ukelele, Piano |
| File Type | PDF |
| Original Key | F# |
| Available Keys | A, Ab, B, Bb, C, C#, D, Db, E, Eb, F, F#, G, G#, Gb, Numbers, Numerals |
| Meter | 4/4 |
| Themes | Advent, Christmas, Gloria, Christmas Eve |
Lyrics
Verse 1 A child was born in Bethlehem, the Promised Seed of Abraham Came to dwell one silent night From a throne room to a stable, redeeming love lay in a cradle Mary sings her lullaby Chorus 1 Gloria, gloria Gloria, the King has come Verse 2 Shepherds watching through the night, heaven paints the sky with light Voices fill the fields with wonder Angels join with all creation singing Glory on earth, the praises ringing Bridge All the world will sing Your praises, every tribe, tongue, and nation Raising heaven's coronation song For in a stable sleeps salvation, crowned in humble adoration With shouts of acclamation kingdom come Chorus 2 Gloria, gloria Gloria, the King has come...
© 2021 Maranatha Yearning Songs, Fairmore Gables Music (Admin by Music Services)