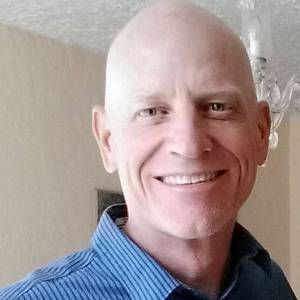 About
Jeff began working with PraiseCharts as an orchestrator and arranger in 2010. In the following years, he contributed to the arranging or orchestrating of over 1,000 song arrangements for PraiseCharts in addition to his freelance work as an orchestrator and arranger for churches, theaters, schools, and civic symphonic bands and orchestras.
As a worship pastor for 20 years, Jeff served churches in Louisiana and California. In those years, he led worship at numerous conferences and denominational meetings throughout California and continues to serve on the worship team of his local church.
As a singer in Southern California, Jeff worked as a recording studio vocalist for several Christian record labels and performed the vocals on commercial jingles. His singing career has included lead roles in theater productions of Annie, Treasure Island, and Oliver. His singing performances include caroling at Disneyland and for the Desert Carolers, singing with the LA Jazz Choir organization, and as a soloist at many Southern California churches. Jeff directed three tours with the Continental Singers and has sung on 25 of their albums. He has worked in theater as a music director, orchestra conductor, and contractor, and has produced several stage musicals.
Jeff has composed music for Christian theater, church orchestras, church choral groups, civic orchestras, jazz orchestras and vocal groups, a dance troupe, and composed and recorded the theme for a cable television program. His first published work was for church choir and was released in 1983. Producer of many custom recordings, he recently released his own electronic chill album under the artist name Moorisee. The debut album is entitled "Fruit Cocktail" with one track for each fruit of the Spirit.
https://moorisee.hearnow.com
Originally trained as a french horn player, Jeff began writing for brass ensembles while still in junior high school. He holds a Bachelor of Music Education (vocal) degree from Baylor University and a Master of Church Music (composition) degree from New Orleans Baptist Theological Seminary, studying music composition under Dr. Jerry Sieg of the University of New Orleans. He currently resides on the central coast of California with his wife, Janie.