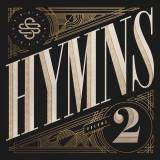 Be Thou My Vision (Lord You Are) Chords PDF (Shane & Shane / The Worship Initiative)
Be Thou My Vision (Lord You Are) Chords PDF (Shane & Shane / The Worship Initiative)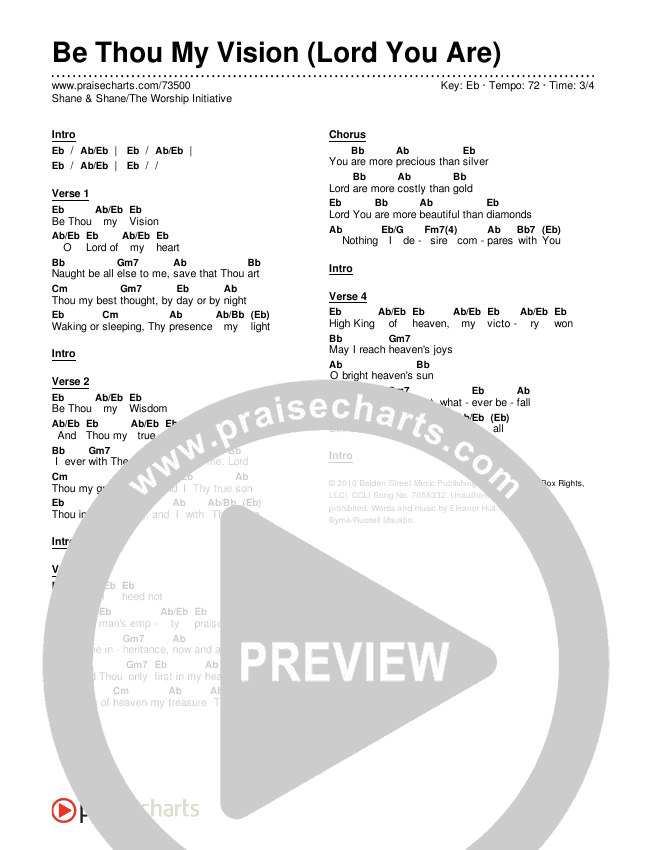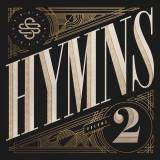 Be Thou My Vision (Lord You Are)
Shane & Shane / The Worship Initiative
Chords & Lyrics (Editable) Details
Download the PDF Chord Charts for Be Thou My Vision (Lord You Are) by Shane & Shane / The Worship Initiative, from the album Hymns Volume 2. This song was arranged by Lee Marcum / Daniel Galbraith in the key of D, Eb.
| | |
| --- | --- |
| SongID | 73500 |
| Language | English |
| Album | Hymns Volume 2 |
| Artists | Shane & Shane, The Worship Initiative |
| Authors | Lynn DeShazo, Shane Barnard, Mary Byrne, Eleanor Hull |
| Arrangers | Lee Marcum, Daniel Galbraith |
| Publishers | Right Angle Music, Integrity Music |
| CCLI Song No. | 7160192 |
| Tempo | Slow |
| Instruments | Guitar, Ukelele, Piano |
| File Type | PDF |
| Pages | |
| Original Key | Eb |
| Available Keys | A, Ab, B, Bb, C, C#, D, Db, E, Eb, F, F#, G, G#, Gb, Numbers, Numerals |
| Meter | 3/4 |
| Theme | Dwelling, Father, Heart, Heaven, Inheritance, King, Light, Lord, Prayer, Presence, Trust, Victory, Vision, Wisdom, Word, Hymn |
Lyrics
Verse 1 Be Thou my Vision, O Lord of my heart Naught be all else to me, save that Thou art Thou my best thought, by day or by night Waking or sleeping, Thy presence my light Verse 2 Be Thou my Wisdom, and Thou my true Word I ever with Thee and Thou with me, Lord Thou my great Father, and I Thy true son Thou in me dwelling, and I with Thee one Verse 3 Riches I heed not, nor man's empty praise Thou mine inheritance, now and always Thou and Thou only first in my heart High King of heaven my treasure Thou art Chorus You are more precious than silver, Lord are more costly than gold Lord You are more beautiful than diamonds Nothing I desire compares with You Verse 4 High King of heaven, my victory won May I reach heaven's joys, O bright heaven's sun Heart of my own heart, whatever befall Still be my vision, O Ruler of all...
© 2019 Songs From Wellhouse (Admin. by Right Angle Music) Integrity's Hosanna! Music (Admin by Integrity Music)
CCLI Song No. 7160192
Other Arrangements of This Song