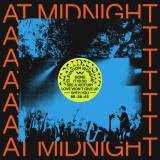 See A Victory Electric Guitar Patches (Elevation Worship)
See A Victory Electric Guitar Patches (Elevation Worship)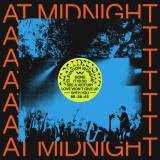 See A Victory
Elevation Worship
Electric Guitar Patch Pack Details
Buy the entire Electric Guitar Patch Pack for less than 70% of the combined individual price and you will not only have the current array of modeler patches for this song, but we will automatically add new modeler patches to your pack as we create them. The Pack ensures all your guitar players have the patch for their preferred modeler.
Why spend hours tweaking your tones. Why risk wondering if your guitar player will have his tone settings dialed in?
Our collection of Song Specific Guitar Patches will guarantee that your guitar will sound professional and true to the song, right out of the gate. The sounds are all lined up to match every major section of the song on a range of popular pedalboards.
We can' fix your guitar, and we can't tune your strings, but we can guarantee that if you have all that in order, your tone will sound amazing with our Song Specific Guitar Patches, created using top of the line IR's and profiles from Selah Sounds. Download them today for all the major worship songs, customized for Line 6 Helix, Line 6 Stomp, Line 6 POD Go, Fractal AXE-FX III, Fractal FM3, Kemper, and even the Neural Quad Cortex (coming soon).
Song Details
Lyrics
Verse 1 The weapon may be formed but it won't prosper When the darkness falls it won't prevail Cause the God I serve knows only how to triumph My God will never fail, my God will never fail Chorus I'm gonna see a victory, I'm gonna see a victory For the battle belongs to You, Lord Verse 2 There's power in the mighty name of Jesus Every war He wages, He will win I'm not backing down from any giant I know how this story ends, I know how this story ends Bridge 1 You take what the enemy meant for evil And You turn it for good, You turn it for good...
© 2019 Fellow Ships Music, Music by Elevation Worship Publishing, So Essential Tunes (Admin. by Essential Music Publishing LLC) Hillsong Music Publishing (Admin by Capitol CMG Publishing)
CCLI Song No. 7129060