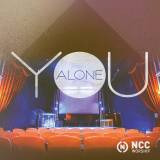 Christ The Lord Is Risen Today (He Is Not Dead) (Choral Anthem SATB) Chords PDF (NCC Worship / Arr. Luke Gambill)
Christ The Lord Is Risen Today (He Is Not Dead) (Choral Anthem SATB) Chords PDF (NCC Worship / Arr. Luke Gambill)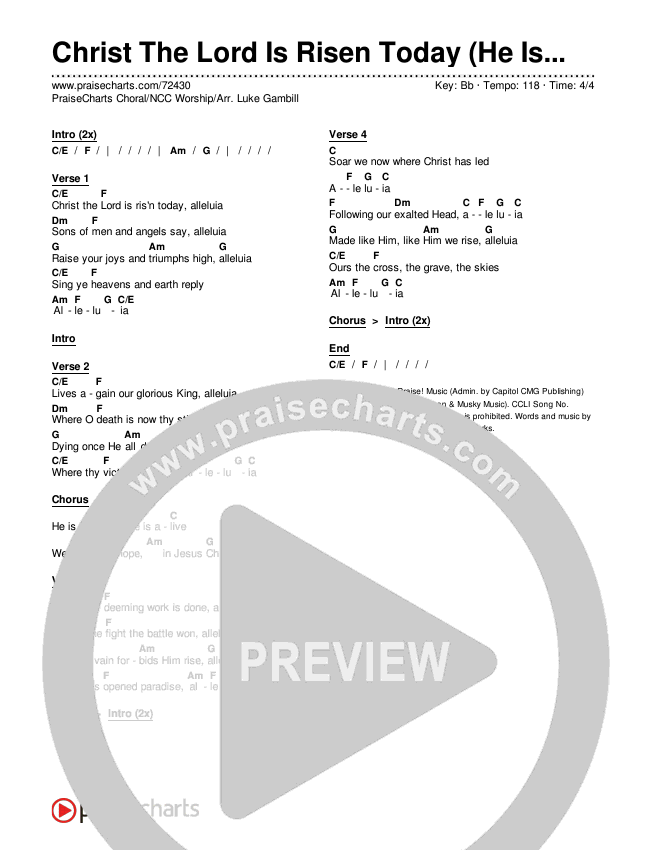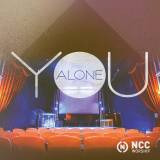 Christ The Lord Is Risen Today (He Is Not Dead) (Choral Anthem SATB)
NCC Worship / Arr. Luke Gambill
Chords & Lyrics (Editable) Details
Download the PDF Chord Charts for Christ The Lord Is Risen Today (He Is Not Dead) (Choral Anthem SATB) by NCC Worship / Arr. Luke Gambill, from the album You Alone. This song was arranged by Luke Gambill / Daniel Galbraith in the key of Bb.
| | |
| --- | --- |
| SongID | 72430 |
| Language | English |
| Album | You Alone |
| Artists | NCC Worship, Arr. Luke Gambill |
| Authors | Charles Wesley, Samuel Arnold, Kurtis Parks |
| Arrangers | Luke Gambill, Daniel Galbraith |
| Publishers | Capitol CMG |
| CCLI Song No. | 7019316 |
| Instruments | Guitar, Ukelele, Piano |
| File Type | PDF |
| Pages | |
| Original Key | Bb |
| Available Keys | A, Ab, B, Bb, C, C#, D, Db, E, Eb, F, F#, G, G#, Gb, Numbers, Numerals |
| Meter | 4/4 |
| Themes | Grave, Cross, Redemption, Jesus Christ, Victory, King, Triumph, Joy, Angels, Easter, Resurrection, Hymn, |
Lyrics
Verse 1 Christ the Lord is ris'n today, alleluia Sons of men and angels say, alleluia Raise your joys and triumphs high, alleluia Sing ye heavens and earth reply, alleluia Verse 2 Lives again our glorious King, alleluia Where O death is now thy sting, alleluia Dying once He all doth save, alleluia Where thy victory O grave, alleluia Chorus He is not dead, He is alive We have this hope, in Jesus Christ Verse 3 Love's redeeming work is done, alleluia Fought the fight the battle won, alleluia Death in vain forbids Him rise, alleluia Christ has opened paradise, alleluia Verse 4 Soar we now where Christ has led, a- le luia Following our exalted Head, a- le luia Made like Him, like Him we rise, alleluia Ours the cross, the grave, the skies, alleluia...
© 2014 Integrity's Praise! Music (Admin. by Capitol CMG Publishing) Songs of 714 (Admin. by Moon & Musky Music)
CCLI Song No. 7019316