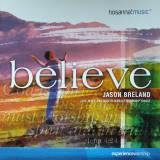 Believe Trumpet Sheet Music PDF (Jason Breland)
Believe Trumpet Sheet Music PDF (Jason Breland)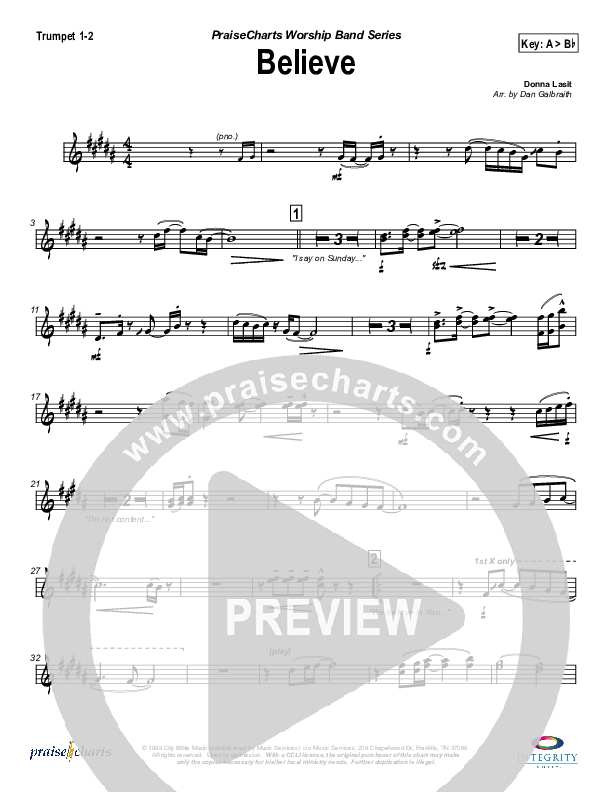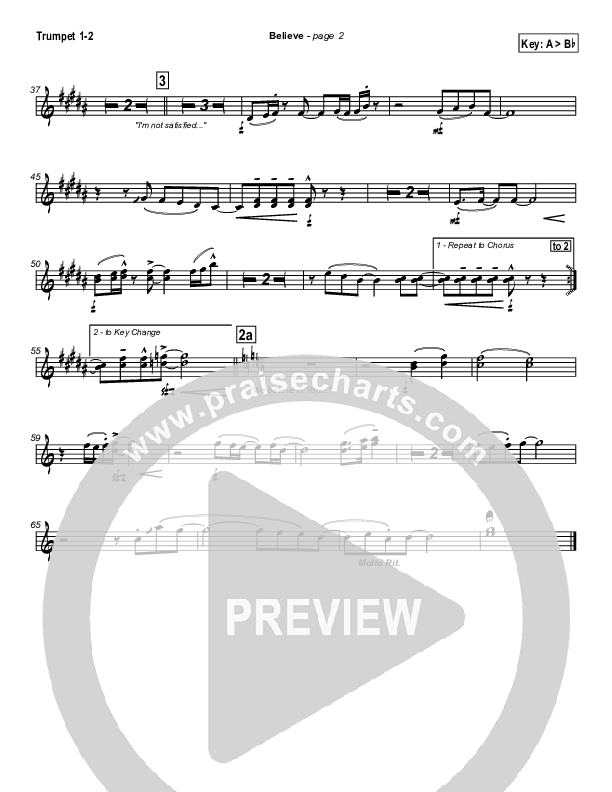 Trumpet 1,2 Details
Download the trumpet sheet music for Believe by Jason Breland, from the album Believe. This song was arranged by Daniel Galbraith in the key of A, Ab.
| | |
| --- | --- |
| SongID | 1801 |
| Language | English |
| Album | Believe |
| Artists | Jason Breland |
| Authors | Donna Lasit |
| Arrangers | Daniel Galbraith |
| Publishers | Hillsong Music |
| CCLI Song No. | 2938550 |
| Tempo | Med Slow |
| Style | Ballad |
| File Type | PDF |
| Pages | |
| Available Keys | A, Ab |
| Meter | 4/4 |
| Themes | Atonement, Belief, Bible, Blood, Church, Contentment, Crucifixion, Life, Love, Missions, Revival, Satisfy, Truth, Walking, Body, Lost, Generation, Religion, Confession, Consecration, Cross, Easter |
Lyrics
Verse 1: I say on Sunday How much I want revival But then by Monday I can't even find my Bible Where's the pow'r The pow'r of the cross In my life PRE-CHORUS: I'm not content just to walk Through my life Givin' in to the lies Walkin' in compromises Now we cry out as a generation That was lost but now is found In the pow'r of the cross Chorus 1: We believe in You We believe in the pow'r Of Your word and its truth We believe in You So we lay down our cause That our cross might be found in You Verse 2: I'm sick of playin' The game of religion I'm tired of losing My reason for livin' Where's the pow'r The pow'r of the cross In my life BRIDGE: I'm not satisfied Doin' it my own way I'm not satisfied To do church and walk away I'm not satisfied There's no love in my life but You I'm not satisfied Livin' in yesterday's hour I'm not satisfied to have the form But not the pow'r I'm not satisfied Oh Lord I am crucified in You In You...
© 1999 City Bible Music and Universal Music - Brentwood Benson Publishing (Admin. by Brentwood-Benson Music Publishing, Inc.)
CCLI Song No. 2938550
Other Arrangements of This Song