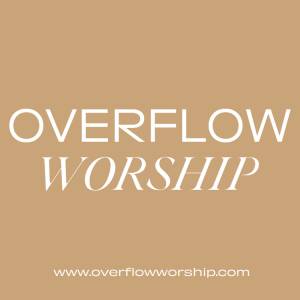 Fall 2022 Setlist | Overflow Resource
It's hard to believe that Fall is well underway, and we are nearing the Christmas season. As the leaves have shown off their beauty over the last few weeks, I'm reminded to be grateful. That is the consistent reminder that keeps coming back to me over and over again. Be grateful. Because God cannot be anything other than who He is. And who He is...is faithful, merciful and good. Even in the hard times. So, as I continue growing and learning in this life, I'm reminded that even though I may not be grateful for all things. I can be grateful in all things. Because even when things are hard, He is with us. And that is the posture I want to have as I navigate through this season and into the next.

Before you pick your next setlist, I encourage you to pause and sing a song of thanks to Him first. Maybe this setlist is for your own private worship time, maybe it's for your congregation as is...or simply inspiration as you plan yours. However you use it, I pray it reminds you as it has reminded me, to pause and be grateful for who He is, and all that He has done and all that He will do in the days to come.
---
Overflow Worship Leaders Online was created by Andrea Olson after years of working with small and medium-sized churches and their unique challenges. Andrea's heart is to encourage Churches everywhere that they can be excellent with what they have, where they are. Find out more here.
Last Updated: March 20, 2023