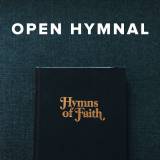 O Love How Deep How Broad How High Chords PDF (Traditional Hymn)
O Love How Deep How Broad How High Chords PDF (Traditional Hymn)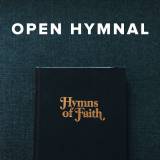 O Love How Deep How Broad How High
Traditional Hymn
Lyrics Details
Download the PDF Chord Charts for O Love How Deep How Broad How High by Traditional Hymn, from the album Open Hymnal.
| | |
| --- | --- |
| SongID | 8174 |
| Language | English |
| Album | Open Hymnal |
| Artists | Traditional Hymn |
| Instruments | Guitar, Ukelele, Piano |
| File Type | PDF |
| Available Keys | A, Ab, B, Bb, C, C#, D, Db, E, Eb, F, F#, G, G#, Gb, Numbers, Numerals |
| Theme | Angels, Atonement, Baptism, Birth, Blood, Breath, Cross, Crucifixion, Death, Easter, Father, Glory, Guidance, Holiness, Honor, Hymn, Jesus, Love, Son of God, Spirit, Strength, Teaching, Temptation, Traditional, Calm, Quietness, Reign, Deep, Crown, Justification |
Lyrics
Verse 1 O love, how deep, how broad, how high, how passing thought and fantasy, That God, the Son of God, should take our mortal form for mortals' sake! Verse 2 He sent no angel to our race of higher or of lower place, But wore the robe of human frame and He Himself, to this world came. Verse 3 Nor willed He only to appear; His pleasure was to tarry here; And God and Man with man would be The space of thirty years and three. Verse 4 For us baptized, for us He bore His holy fast and hungered sore, For us temptations sharp He knew; for us the tempter overthrew. Verse 5 For us He prayed; for us He taught; for us His daily works He wrought; By words and signs and actions thus still seeking not Himself, but us. Verse 6 For us to wicked men betrayed, scourged, mocked, in crown of thorns arrayed, For us He bore the cross's death, for us at length gave up His breath. Verse 7 For us He rose from death again; for us He went on high to reign; For us He sent His Spirit here, to guide, to strengthen, and to cheer. Verse 8 All honor, laud, and glory be, O Jesus, virgin born to Thee! All glory, as is ever meet to Father and to Paraclete....
© Public Domain. This score is a part of the Open Hymnal Project, 2011 Revision.