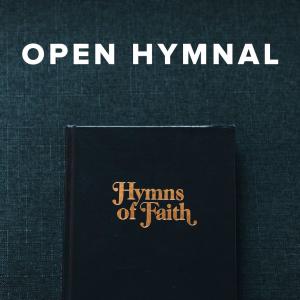 O Lord We Praise Thee Audio Track (Traditional Hymn)
O Lord We Praise Thee Audio Track (Traditional Hymn)
MP3 Audio Details
Download the audio track for O Lord We Praise Thee by Traditional Hymn, from the album Open Hymnal.
Lyrics
Verse 1 O Lord, we praise Thee, bless Thee, and adore Thee, in thanksgiving bow before Thee Thou with Thy body and Thy blood didst nourish our weak souls that they may flourish: O Lord, have mercy! may Thy body, Lord, born of Mary, that our sins and sorrows did carry, And Thy blood for us plead in all trial, fear, and need: O Lord, have mercy! Verse 2 Thy holy body into death was given, life to win for us in heaven. No greater love than this to Thee could bind us; may this feast thereof remind us! O Lord, have mercy! Lord, Thy kindness did so constrain Thee that Thy blood should bless and sustain me. All our debt Thou hast paid; peace with God once more is made: O Lord, have mercy. Verse 3 May God bestow on us His grace and favor to please Him with our behavior And live as brethren here in love and union nor repent this blest Communion! O Lord, have mercy! Let not Thy good Spirit forsake us; grant that heav'nly minded He make us; Give Thy Church, Lord, to see days of peace and unity: O Lord, have mercy!...
© Public Domain. This score is a part of the Open Hymnal Project, 2009 Revision.