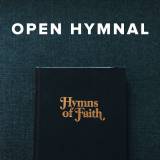 Now the Light Has Gone Away Hymn Sheet (Traditional Hymn)
Now the Light Has Gone Away Hymn Sheet (Traditional Hymn)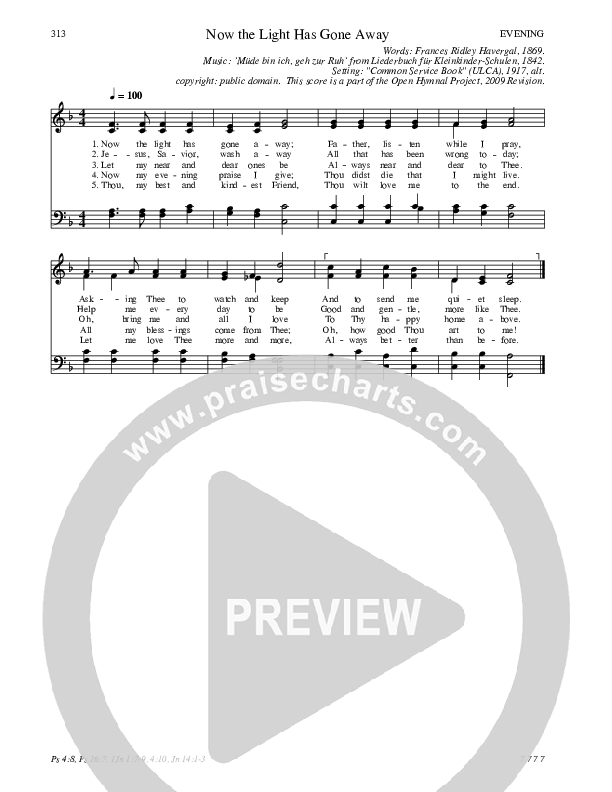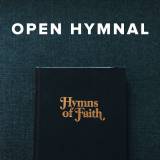 Now the Light Has Gone Away
Traditional Hymn
Hymn Sheet (SATB) Details
Download the Hymn Sheet for Now the Light Has Gone Away by Traditional Hymn, from the album Open Hymnal.
| | |
| --- | --- |
| SongID | 8160 |
| Language | English |
| Album | Open Hymnal |
| Artists | Traditional Hymn |
| Authors | Frances Havergal |
| File Type | PDF |
| Pages | |
| Available Keys | F |
| Theme | Blessing, Cleanse, Death, Father, Friendship, Goodness, Home, Hymn, Jesus, Light, Listen, Love, Praise, Savior, Traditional, Wash, Happiness, Calm, Quietness, Silence, Sleep, Gentleness, Evening |
Lyrics
Verse 1 Now the light has gone away; Father, listen while I pray, Asking Thee to watch and keep and to send me quiet sleep. Verse 2 Jesus, Savior, wash away all that has been wrong today; Help me every day to be good and gentle, more like Thee. Verse 3 Let my near and dear ones be always near and dear to Thee. Oh, bring me and all I love to Thy happy home above. Verse 4 Now my evening praise I give; Thou didst die that I might live. All my blessings come from Thee; Oh, how good Thou art to me! Verse 5 Thou, my best and kindest Friend, Thou wilt love me to the end. Let me love Thee more and more, always better than before....
© Public Domain. This score is a part of the Open Hymnal Project, 2009 Revision.