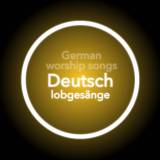 Liebe bleibt (Love Goes On) Chords PDF
Liebe bleibt (Love Goes On) Chords PDF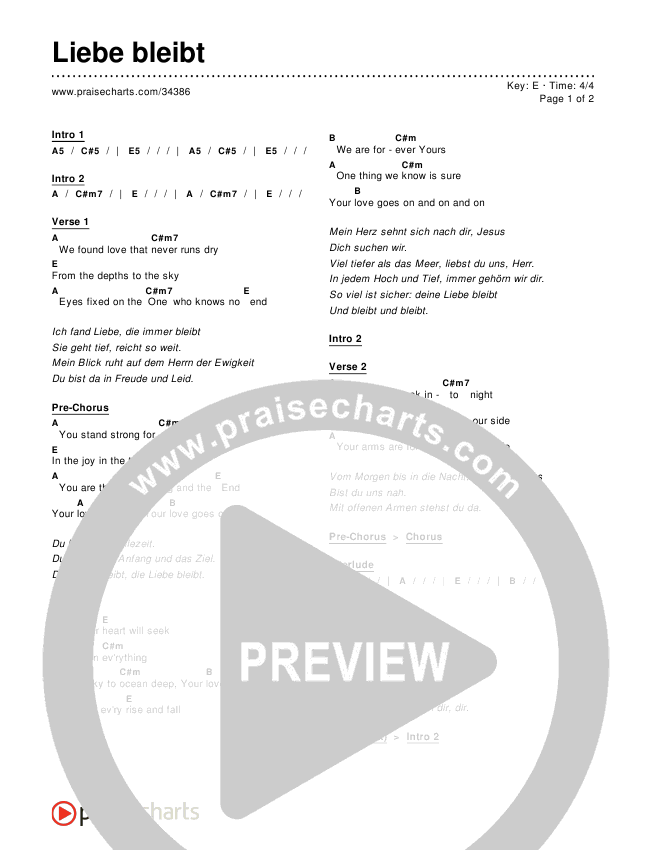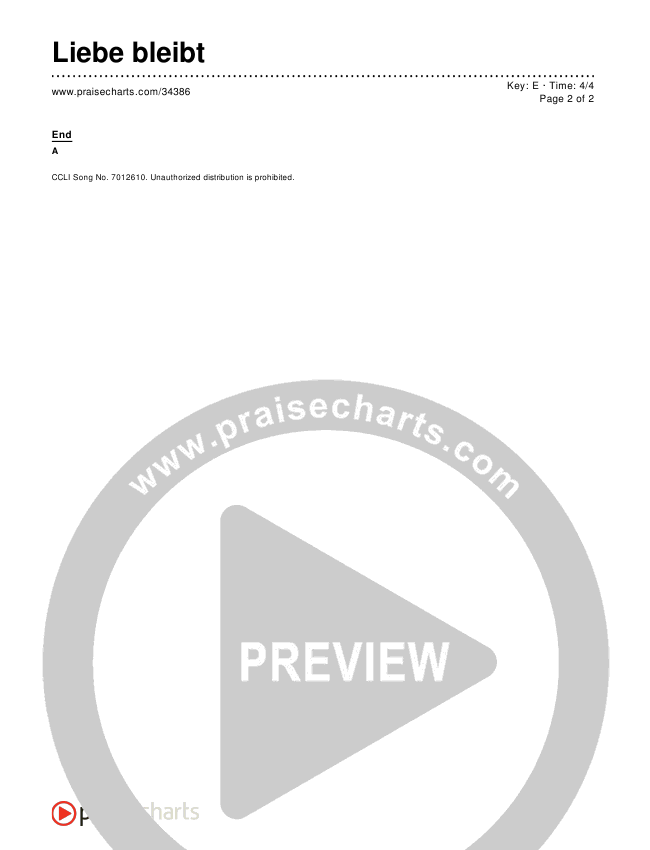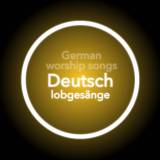 Liebe bleibt (Love Goes On)
Chords & Lyrics (Editable) Details
Download the PDF Chord Charts for Liebe bleibt (Love Goes On), from the album Deutsch Lobgesänge.
| | |
| --- | --- |
| SongID | 34386 |
| Language | German |
| Album | Deutsch Lobgesänge |
| Authors | Hannah Hobbs, Joel Davies, Laura Toginavalu |
| CCLI Song No. | 6605250 |
| Instruments | Guitar, Ukelele, Piano |
| File Type | PDF |
| Pages | |
| Original Key | E |
| Available Keys | A, Ab, B, Bb, C, C#, D, Db, E, Eb, F, F#, G, G#, Gb, Numbers, Numerals |
| Meter | |
| Themes | Love, Praise, Love of God |
Lyrics
Verse 1 We found love that never runs dry, from the depths to the sky Eyes fixed on the One who knows no end #Ich fand Liebe, die immer bleibt, sie geht tief, reicht so weit. #Mein Blick ruht auf dem Herrn der Ewigkeit, du bist da in Freude und Leid. Pre-Chorus You stand strong for all of time, in the joy in the trial You are the Beginning and the End Your love goes on, Your love goes on #Du bist stark, allezeit. #Du bist unser Anfang und das Ziel. #Die Liebe bleibt, die Liebe bleibt. Chorus Ever our heart will seek, Jesus in ev'rything From sky to ocean deep, Your love goes on Through ev'ry rise and fall, we are forever Yours One thing we know is sure, Your love goes on and on and on #Mein Herz sehnt sich nach dir, Jesus, dich suchen wir. #Viel tiefer als das Meer, liebst du uns, Herr. #In jedem Hoch und Tief, immer gehörn wir dir. #So viel ist sicher: deine Liebe bleibt, und bleibt und bleibt. Verse 2 From dawn, break into night, You're here with us, You're on our side Your arms are forever open wide #Vom Morgen bis in die Nacht, bist du mit uns, bist du uns nah. #Mit offenen Armen stehst du da. Bridge Love unfailing, never shaken, hope awakens in You #Deine Liebe endet niemals, hoffnung strahlt auf in dir, dir....
© 2013 Hillsong Music Publishing (Admin. by EMI Christian Music Publishing)
CCLI Song No. 6605250
Other Translations of This Song