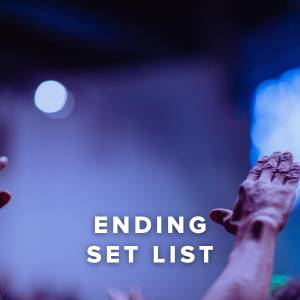 Every worship set should end with pure ascription. A time of vertical worship. A moment that celebrates and honors God simply for Who He is.
"Ascribe to the Lord, O families of the peoples,
ascribe to the Lord glory and strength!
Ascribe to the Lord the glory due His Name,
Bring an offering, and come into His courts!
Worship the Lord in the Splendor of holiness
tremble before him, all the earth!" - Psalm 96:7-9
Pastor James MacDonald describes vertical worship this way:
"Nothing about me, everything about God; nothing about God's actions on our behalf, only about His exalted splendor and surpassing beauty. No benefit to us other than the joy of being lost in Who we've found."
Find more resources through Brenton Collyer's Set List Series here and the Set List checklist here.
Last Updated: November 30, 2023