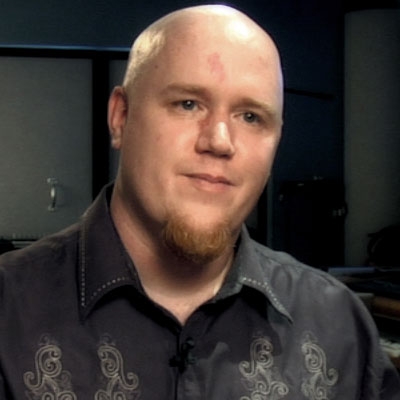 About
Casey Corum wears many hats. In addition to being the husband of Angie and the father of four daughters, he is the chief creative officer for Vineyard Worship, the national worship task force leader for the Vineyard Church movement in the US, and the worship pastor for the Sugar Land Vineyard Church outside of Houston, TX. It's not hard to imagine that there may not be much time left over for songwriting. "I went through a long dry spell," Casey says. "I am very involved and creatively active on many levels every day but my worship songwriting had to take a back seat for a number of years. This was a tough season for me. But then, God flipped a switch; the blinders fell off, and in that moment I got back in touch with why I started writing worship songs in the first place.
The end product of that experience is a portfolio of the most authentic, Spirit-filled material the veteran worship leader could muster. Recorded live at Corum's home church, This Is Your Kingdom Come Now is Casey's first release of original material since the seminal "Dwell," the title track featured on a 2003 Vineyard Music compilation. Throughout the course of the project, one theme managed to rise above all others: God's Kingdom coming in power to set people free; to heal, save and make things right in the world. "My good friend Dan Wilt always says, 'songs are a place we go,'" notes Casey. "That's it! That's the place I want to write from… songs as a vehicle for the Spirit of God, for the in-breaking of the Kingdom of God as we sing. I'm primarily concerned about actively engaging the presence of God from the core of my being, through these songs."
Prompting this theme is the album's title track, "Heaven Come Down (This Is Your Kingdom Come Now)," written by Casey, his wife Angie, daughter Abigail and fellow Vineyard worship leader Anabeth Morgan."This song is pretty wordy— the original draft had three pages of lyrics—but I knew it was an important song as soon as we started working on it," Casey explains. "And very timely for where we are as a movement. It's a picture of the world's brokenness and, therein, a call to be hands and feet to the hungry and poor, the sick and oppressed." This Is Your Kingdom Come Now's creation involves the collaboration with an arsenal of Casey's friends and family. Casey's wife, Angie—along with three of their daughters—provide vocals as part of a gospel choir arranged by Columbus Vineyard worship leader Torri Baker.
"I brought Torri on board to arrange choir vocals on two songs; but before I even had a chance to check in on her after three days, she'd already put together choir parts on eight of the 12 tracks," Corum says. " Torri has a huge vocal presence on this record." Other long-time pals joining Casey throughout the project include Emmy-winning guitarist Bobby Hartry, Vineyard UK drummer Jimmy Cook and keyboardist Crispin Schroeder, a worship leader from North Shore Vineyard in Covington, Louisiana, who also lent his vocal chops on the Brian Doerksen classic "Who Is Like Our God."
Stylistically, Casey and company manage to seamlessly string together a melting pot of genres, from soul to alternative; from R&B to modern rock. "Every project that I've done has served as a stepping stone on the pathway throughout my creative life," Casey says. "This album as a whole does the best job of representing who I am, what I came from, and what I care about: engaging in intimate worship. Some may call it stylistically schizophrenic, but it all holds together."
Highlights on This Is Your Kingdom Come Now include the mission-minded "Form Us", which is co-written with Morgan, "Love Has Rescued Me", an account of Jesus on trial over a simple, yet aggressive gospel-blues progression, and "Peace", a contemplative prayer for those consumed by fear and anxiety, borrowing from the ancient Christian practice of "breath prayers": Breathe in peace / Breathe out strife / Breathe out death / Breathe in life / Breathe in love / Breathe out hate / Breathe out fear / Breathe in faith.
For all of the album's musical eclecticism, Casey Corum's message that pervades these dozen tracks is constant and intentional: God's Kingdom is coming to transform this world and make all things right. Without a doubt each lyric and chord progression was given a purpose far deeper than selling records. As a three- year-long labor of love stemmed from personal renewal, the result is the most creative—and authentic—endeavor of this celebrated worship artist's career.