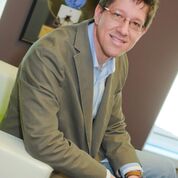 About
As a Dove Award winning and multiple Dove Award nominee recipient, Luke's music ministry, corporate and academic career histories include him as Worship Leader, Producer, Orchestrator, Writer, Touring Clinician/Musician, and Professor. A self-professed leadership development and project management "junky", he is a creative thinking and product developer who seeks to see "outside the box", while realizing the need to work "within the box". As a Christian leader, his passions are to challenge those within his influence to pursue avenues they did not know were possible – to equip and dare them to run after things that appear unthinkable and impossible!
Having served as Creative Director for Brentwood-Benson/Capitol Christian Music Group for over 12 years and as Creative Manager for Integrity Music for 7 years, Luke has spent almost two decades developing local church focused worship music resources (recordings, print, and video content) for the worship band, church choir, orchestra, student choir, and children's choir – all in multiple genres ranging from modern worship, inspirational, southern gospel, and gospel. His years as a product developer, producer, touring clinician/musician, arranger/orchestrator, and worship choir director have given him the great honor of working and partnering with individuals such as Michael W. Smith, Amy Grant, Wes King, Paul Baloche, Travis Cottrell, Brian Doerksen, Laura Story, Bill & Gloria Gaither, Michael Neale, Geron Davis, and even The Robertson Family (Duck Dynasty).
Luke holds a B.A. in Church Music from Southeastern University, an M.A. in Worship Studies from Liberty University, and is on track to graduate with a D.W.S. (Doctor of Worship Studies) from The Robert E. Webber Institute for Worship Studies in June 2019. Previous academic endeavors include adjunct professor at Lee University and Williamson College, as well as guest lecturer at Liberty University and Lee University. Recently, Luke accepted the position of Assistant Professor of Music / Coordinator of Contemporary Worship at the prestigious William Carey University.