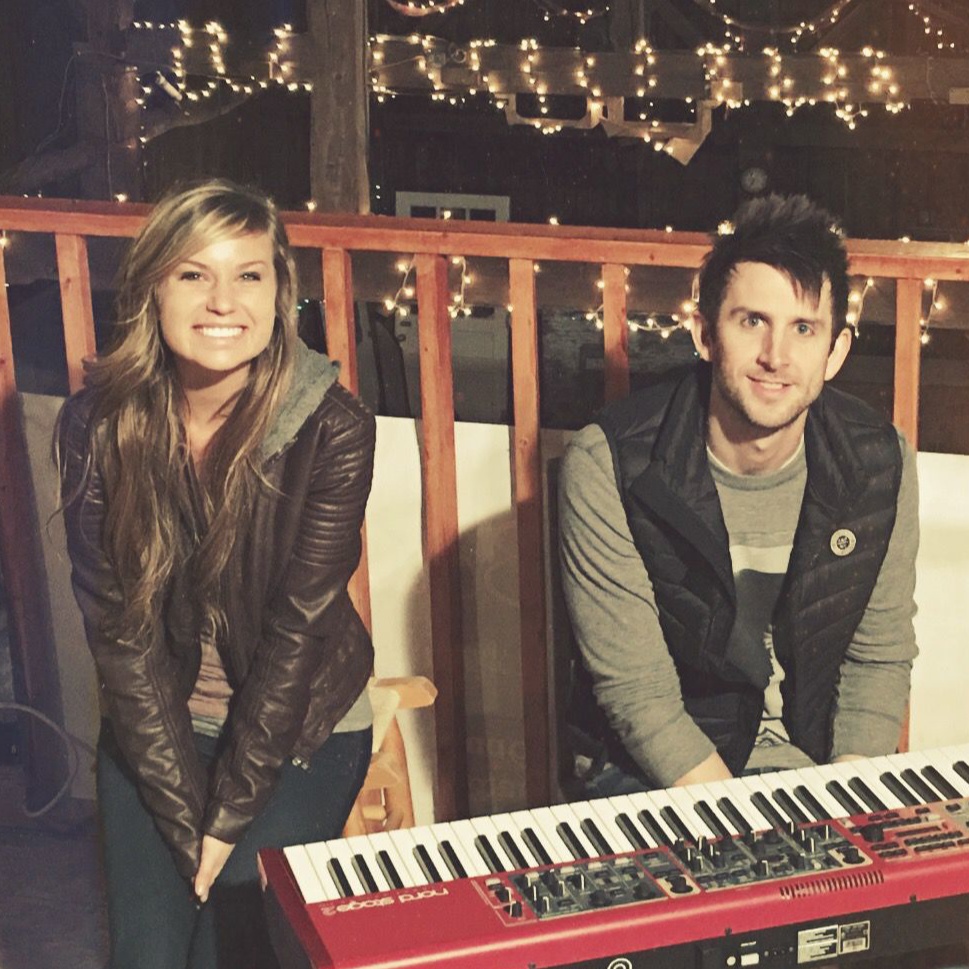 Tommee Profitt & Brooke Griffith
Tommee Profitt & Brooke Griffith
About
Worship duo Tommee Profitt & Brooke Griffith have been recording music together since 2010 when they met at a camp in Michigan. After performing for years as solo artists, Tommee and Brooke quickly realized something special in the way God that was working through their music when they joined together. Since then, they have filmed several music videos for YouTube and are currently working on finishing their brand-new worship album. These powerful duets filled with vocal harmonies are both emotional and cinematic, driven by the piano and orchestra. Their purpose when recording music is to capture passionate, authentic worship happening in order to reach people and take listeners on a journey with them before the throne.

Brooke Griffith grew up singing in church since the age of 3. She has since matured into one of her church's worship leaders (Harvest Bible Chapel Granger), and after joining the Tommee Profitt Band in 2014, has also toured parts of the country performing concerts and leading worship. She recorded her debut solo EP in 2014, featuring original worship songs, and is currently pursuing a worship degree from Cedarville University in Ohio, where she leads worship in chapel, and is involved in 3 separate worship bands on campus. Brooke's heart for worship is very evident not just on stage, but in the way she lives her life; she wants Jesus to be the center of everything she does. When you mix her heart and leadership with her incredible voice, you can't help but feel the presence of God in a way that points the focus back to Him.

Tommee Profitt began producing his own music in his parent's basement when he was 8 years old, and is now a Dove Award Nominated Producer/Songwriter/Composer with Capitol CMG and produces full-time in his studio, working with clients of all genres. Since 2003, Tommee has recorded 6 full-length albums of original worship music, and has traveled with his band performing concerts and leading worship in and out of the country. He also composes and scores for a variety of entertainment outlets, and has had his productions placed on ABC, NBC, FOX, ESPN, MTV, VH1, EA Sports, Showtime, Monday Night Football, and more. He has a love for video editing and regularly produces videos for YouTube, including covers, original music, and funny songs. His ultimate mission is to reach as many people as possible with a simple five word message: "Nothing Else Matters But God". The purpose behind all of his music is to encourage people to live their lives for God and grow closer to Him. He lives in Grand Rapids, MI with his wife, Angela, and 2 kids, McKenlee and Colton.