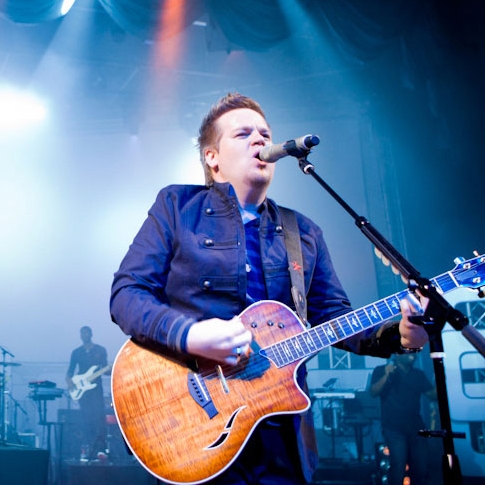 About
With a passion for praise and a heart for true worship, BJ Putnam is a name that is quickly becoming well known. In his 13 years as worship leader, Putnam has seen the power music has to usher people into the presence of God. Putnam's love for music and his heart for ministry were nurtured at an early age by his mother and father.
Putnam was born in Washington State, but his family moved around quite a bit with his father's ministry. They lived in Idaho, Missouri, Oklahoma and later settled in Phoenix, the city Putnam still calls home. Despite their nomadic existence during his childhood, music and faith were a constant. "I've always been attracted to music," Putnam says. "I started playing drums. That was my first instrument when I was about eight-years-old. I moved to bass guitar and then acoustic guitar and then really kind of honed in on piano for a while when I was about 14. Being around music growing up, I definitely got the bug."

For Putnam his musical gifts and love for the Lord coalesced under the tutelage of Israel Houghton. "I had the privilege of sitting under Israel's ministry early on. He always had great musicians, so that challenged me," says Putnam. "It was great to watch and learn during those years. I learned how he connected songs together, how he engaged and interacted with the people, the whole art of leading worship."

In 1999, Putnam's father-in-law enlisted him to lead worship at his church in Phoenix. At the church, he saw his gift for writing songs that transcend mere entertainment to usher people into the presence of God serve as the catalyst to move people closer to their heavenly father. Putnam serves as the creative worship and arts pastor at the Church for the Nations in Phoenix, his home church of 13 years.
BJ has led worship on TBN and is currently seen on AZTV. He has also ministered in music for Pastor Jentesen Franklin of Free Chapel as well as "Campus Crusade for Christ." BJ has worked with worship leaders such as Ricardo Sanchez and when called upon, BJ has been able to step in to lead worship for his dear friend/mentor Israel Houghton. BJ and his beautiful wife Melody Joy Putnam have a son, Miles, and are worship pastors for Church for the Nations, located in Phoenix, AZ.