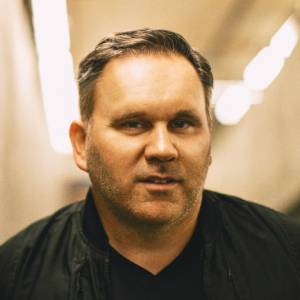 About
Matt Redman is married to Beth and they have five children. They are based on the south coast of England, near Brighton. Matt has been a full-time worship leader since the age of 20 and this journey has taken him to countries such as South Africa, Japan, India, Australia, Germany and the Czech Republic. Along the way he has sung in venues such as the Angels baseball stadium, both old and new Wembley stadiums, St Paul's Cathedral and the Royal Albert Hall.
Matt's earlier songs include 'The Heart of Worship', 'You Never Let Go' and 'Blessed Be Your Name'. More recent compositions include the Grammy-nominated 'Our God', and the double-Grammy winning '10,000 Reasons' – for which he also received a Billboard award in the USA. His latest record was recorded live at LIFT, a worship leader collective hosted by Passion City Church in Atlanta, GA.
Matt is also the author of several books, including The Unquenchable Worshipper, Facedown, Mirrorball, Blessed Be Your Name (co-authored with Beth Redman) and Indescribable (co-authored with Louie Giglio). Listen to Ryan Dahl (founder of PraiseCharts) interview Matt Redman about his journey as a worship leader.