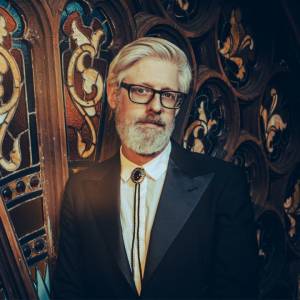 About
Since his 2008 major label debut, Matt Maher has become a staple in the artistic and songwriting community. A nine time-GRAMMY® nominee and three time-GMA Dove Award winner, he has garnered multiple radio successes, writing and recording songs such as his Top 5 CCLI song "Lord, I Need You" and the chart-topping radio single "Because He Lives (Amen)." Along with other hits such as "Hold Us Together," "Christ Is Risen," "All The People Said Amen," and "Your Grace Is Enough," Maher has written or co-written five No. 1 radio singles.
Penning numerous songs recorded by Chris Tomlin, Crowder, Third Day, Jeremy Camp, Matt Redman, Hillsong, Casting Crowns, Meredith Andrews, Jesus Culture, Jars of Clay, and Passion, he's had multiple titles on the CCLI chart's Top 500 list. With career album sales of more than 550,000 units to date, Maher was recently awarded his first RIAA Platinum certification for his popular single "Lord, I Need You." He's released nine studio albums, including his 2017 GRAMMY-nominated album Echoes. He also released his first Christmas album and children's book, both titled The Advent of Christmas, during the 2018 holiday season.
Matt Maher achieved a career highlight in 2013 when he performed at the Vigil Mass presided by Pope Francis, in front of a crowd of three million people for World Youth Day in Rio de Janeiro. Two years later he performed again for the Pope in downtown Philadelphia as part of the World Meeting of Families, appearing along with The Fray, Aretha Franklin, Juanes, Jim Gaffigan, and Mark Wahlberg, among others. Maher also recently joined the elite group of musicians and artists as an official Steinway Artist.
RADIO: Maher is no stranger to the top of the radio charts with his hit songs like "Lord I Need You," "All The People Said Amen," "Hold Us Together," "Alive Again," "What A Friend" and "Your Grace Is Enough." Maher has also topped the radio charts at Christmastime with "Glory (Let There Be Peace)", and outside of the holiday season, most recently hitting No. 1 with "Because He Lives (Amen)," which held the top spot for nine weeks.