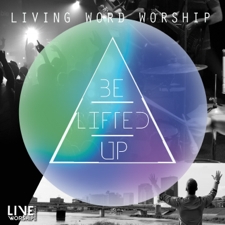 About
It was the desire of Senior Pastor Patrick Murray of the Living Word Church in Vandalia, Ohio and worship leaders, Caleb Flynn and Stephan Stewart, to write songs that reflect the greatness of our God! Living Word Worship is our church's vehicle in doing just that! Living Word Worship is a collection of people who sing and play every week in the Dayton, Ohio area as a part of the Living Word Church.
We believe that in order to lead worship, we must first worship. Worship is a lifestyle, not a separate activity to be engaged in only at specific times and places.
In the making of our first album we landed on the theme of "Be Lifted Up." John 12:32 Jesus says, ''if I be lifted up above the earth, I will draw all men unto me.'' We know here that Christ is speaking of His death and resurrection. In this passage we see Jesus giving us the remedy for a very broken humanity - Himself. We live in a very ''self'' driven culture, our prayer is that through the ministering of this recording hearts will be drawn back to Jesus Christ, eyes will be opened to see that Jesus is the only way; that He always was, always is, and always will be the answer for a lost and hurting world. We believe that "Be Lifted Up" is not just a message for our church but ''The Church.'
We have seen the Lord do great things in our church time and time again and we consider it a privilege that we are able to be a voice through song that testify of His greatness. Our desire and prayer is that all who hear our music will experience Him and be inspired to believe that the Lord can do the same great things in their life!