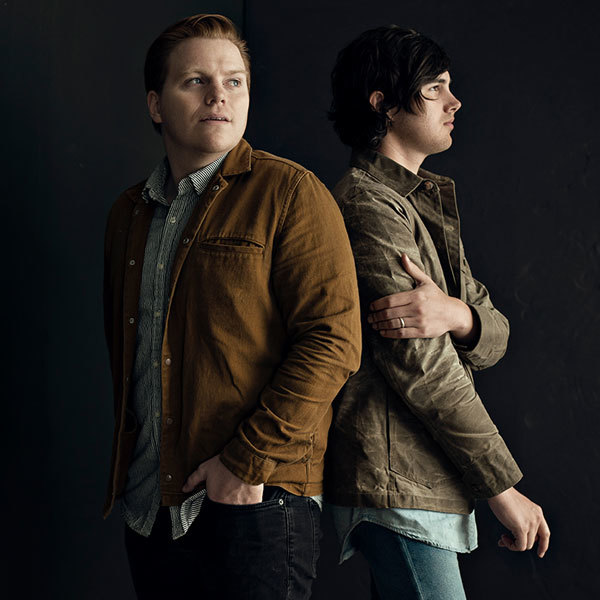 About
Leeland came to the forefront of the worship music world in 2004 and debuted their first project, the revolutionary Sound of Melodies, in 2006. Fast forward to now with four GRAMMY® nominations and eight GMA Dove Award® nominations under their belts, Leeland has become one of the most important voices in a new generation of worship music. Their lives, ministry, and music are a true extension of their passion to simply worship God personally and in community.
"Although our genesis as a band was in the Contemporary Christian Music artist stream, we've always been local church pastor's kids," explains Mooring who spent his childhood traveling from town to town with his parents who ministered music in tandem with traveling evangelists. "Half of the songs on our first studio album came out of intimate youth group worship services in our house or wherever we could meet."
Originally formatted as a pop/rock outfit readying commercial songs for radio, Leeland released its debut album, Sounds of Melodies, in 2006, a recording that spawned a GRAMMY nomination and multiple Dove Award nods. Mooring explains that the bulk of Leeland's songs have always been inspired by the communion of worship. "'Tears of the Saints' came up after a youth prayer service on a Saturday night," Mooring remembers, "and 'Carried to the Table' was after a sermon one of my spiritual fathers preached with the same title. The chorus of 'How Wonderful' came from singing to Jesus on my mom and dad's front lawn late one night after extended meetings. More recently, 'Lion and the Lamb' came from a life-changing moment in God's presence at a friend's church in Dinuba, California with hundreds of young people and their families."
One of the church's newest and most-sung standards, Mooring co-wrote the anthemic "Lion and the Lamb" with worship music mega-writers Brenton Brown and Brian Johnson. The song cemented his personal status as a young veteran in the sphere of modern worship music, further affirming that Leeland as a collective is drawn into crafting songs that court congregations across the globe to worship God through the act of singing – and singing together.
"I don't want to write songs filled with my thoughts about God," Mooring shares about his music motivations. "I want to write songs filled with what God thinks about everything. It isn't my words or ideas about my circumstances that change me, but it's when I use my voice to speak the words of life that come from Jesus' mouth that change me."
As for the writing and accumulation of songs for Better Word, an album marked by songwriting penmanship of both Mooring and Moore, Mooring explains, "We usually don't start seeing a theme emerge until we're in that mode of finishing songs, but right in the thick of Better Word we found that all of these songs weren't trying to be anything. They were simple, easy to sing with a lot of space to think about what you just sang, and the lyrical themes were either about Jesus and His goodness, or songs of faith that challenge us to lift our eyes off of our circumstances and onto the face of Jesus. I really feel like it's a returning back to the things Leeland did at first."
Answering such questions as why a live album and why now, Mooring admits, "God's timing is mysterious, but I do believe years of having incredible moments in churches 'live' with the body of Christ led us to this moment. It was definitely a bigger step of faith pressing record on one night, and then putting it in God's hands!"