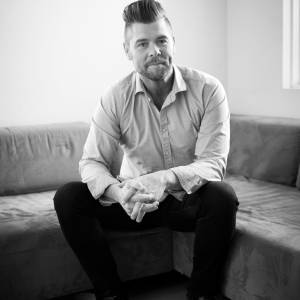 About
In his career, Kentucky-born Jason Crabb has won a GRAMMY and 21 Dove Awards – being named the Gospel Music Association's Dove Awards Artist and Male Vocalist of the Year along with Song of the Year.
Crabb's electrifying stage presence, powerhouse vocals and magnetic personality have endeared him to millions across the world – through extensive personal appearances, media coverage, and social media including over 20 million views on YouTube.
Crabb has been featured and covered by many media outlets as well – including: People Magazine, Fox News, Country Living, The Huffington Post, Billboard, USA Today, Entertainment Tonight, and Country Weekly, among others, and was named one of Nashville's Most Beautiful People by Nashville Lifestyles Magazine. Crabb is also frequently seen on television hosting on TBN, appearing on awards shows and television specials for a variety of networks.
And, he even has a road named after him. Crabb's hometown of Beaver Dam, KY recently named the road adjacent to the new amphitheater after him – "Jason Crabb Drive."
Whatever the Road, Jason's 2015 release, was nominated for a GRAMMY® for Best Contemporary Christian Album.
His latest release, Unexpected, releases on April 20, 2018. The project was produced by Jay DeMarcus (Rascal Flatts) and features Gary LeVox (Rascal Flatts) and Kaya Jones.