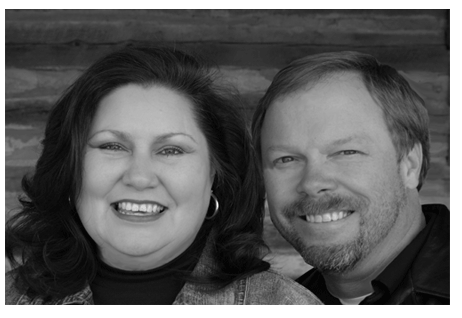 About
Brad Henderson
Brad Henderson spent 5 years touring abroad with Up With People as a bandleader, bassist, sound engineer and show manager. Later, Henderson worked for Northeastern State University in Tahlequah, Oklahoma as the manager of the NSU Jazz Lab. Brad honed his arranging skills there while teaching music technology, electric bass and directing various student jazz groups. He is still active throughout the region as an adjudicator and clinician.
He also served for 5 years as the director/pianist of the Oklahoma Music Hall of Fame. Henderson's arranging credits include The Tulsa Philharmonic, The Tulsa Signature Symphony (Sinfonia), the Bartlesville Symphony Orchestra, The Walton Arts Center, FBC Atlanta and literally hundreds of other churches around the world. Brad produced the sound track and orchestral arrangement for Dennis Jernigan's I Salute You. Many of Brad's other arrangements can be found online at www.praisecharts.com in the Henderson Jazz Series and other series for praise team.
He works frequently with his wife Mary Kay, in various musical settings. Brad and Mary Kay have several recordings to their credit. Their latest, Songs For Grandmother, is a wonderful collection of new arrangements of Cherokee hymns.
Henderson served 3 years as the Worship Associate at First Baptist Church of Tulsa, Oklahoma where his primary responsibilities were arranging and writing for the worship ministry, mostly for the contemporary service and directing instrumental music. Brad is currently serving as the Worship Pastor at Crescent Valley Baptist Church near Fort Gibson, Oklahoma.
Henderson's undergraduate degree is in Instrumental Music Education from Northeastern State University in Tahlequah, Oklahoma and his Masters from the University of Arkansas in composition.
Mary Kay Henderson
Mary Kay Henderson is a vocalist and women's retreat speaker. Her ministry is focused on encouraging the local church, the importance of praise and worship, and victorious day-to-day living through Jesus Christ. In addition to her personal ministry, she travels throughout the United States and abroad with CHIEF (Christian Hope Indian-Eskimo Fellowship), a Phoenix based international ministry to indigenous people. She is also employed by the Cherokee Nation of Oklahoma as the director of the Cherokee National Youth Choir, based in Tahlequah, Oklahoma.
Mary Kay's musical career and ministry began as a teenager at First Baptist, Muskogee, Oklahoma, where she was a leader in her youth group and choir. She later served as that church's Staff Soloist and began ministering in many local churches as well as associational and statewide events.
In l980-81 and l981-82, Mary Kay served as a goodwill ambassador for her tribe as Miss Cherokee. She is the only person to have served two consecutive terms in this position. As Miss Cherokee, she developed a repoire with and recognized a need for ministry to Native Americans. During this time, she was recognized as an Outstanding Young Woman of America.
In 1982 she recorded her first album "Moment by Moment", a collection of hymns, with friend and pianist, Rodger Whitten. In 1986 she married Brad Henderson, an accomplished musician and together they have eight more recordings to their credit. Those recordings include hymns, contemporary Christian music and a Christmas project. Their latest recording "Songs For Grandmother" is a collection of new arrangements of Cherokee hymns.
Mary Kay received national attention in 1992 when singing the National Anthem at the Republican
National Convention in Houston, Texas.
Mary Kay and Brad and live in Fort Gibson, Oklahoma. They are members of Crescent Valley Baptist Church near Fort Gibson, Oklahoma, where Brad serves on staff as worship pastor. They have two sons, Josh, a Midshipman at the US Naval Academy and Joe Creed, a talented musician based in Oklahoma. In addition to her travels and work with the Cherokee National Youth Choir, she teaches private voice and continues to be extremely active nationally as a professional vocalist and speaker.