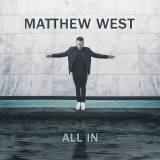 Broken Things Orchestration (Matthew West)
Broken Things Orchestration (Matthew West)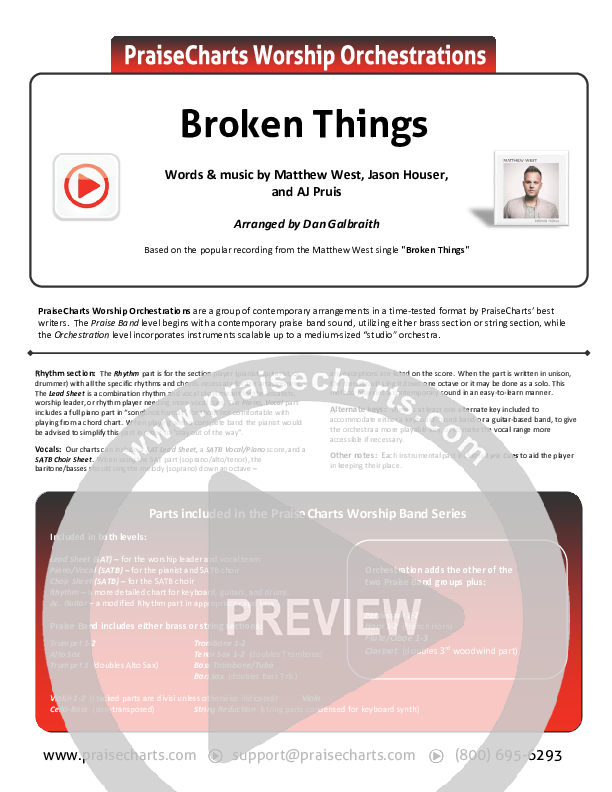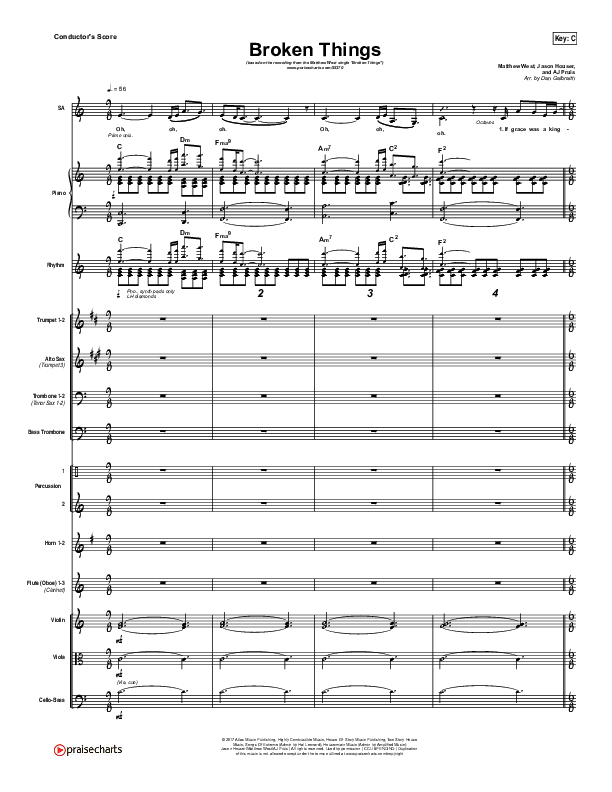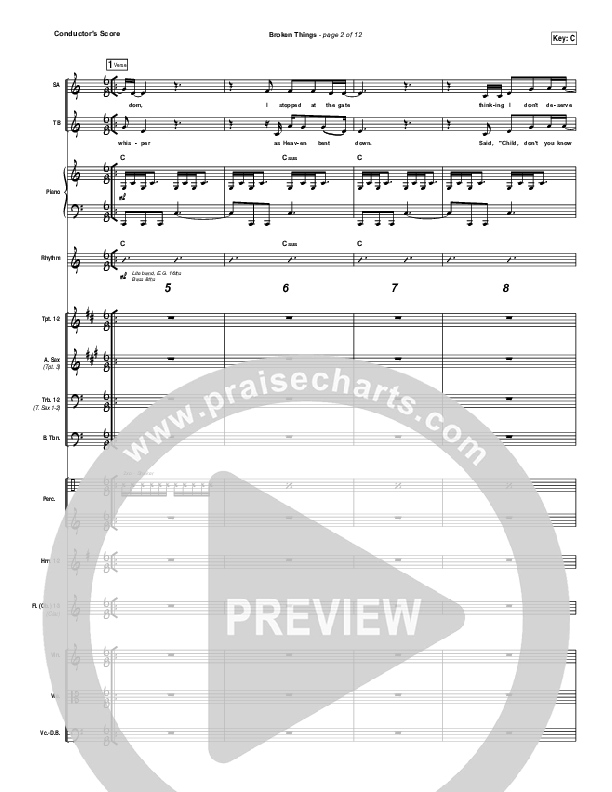 Orchestration (with Vocals) Details
Download the Orchestration for Broken Things by Matthew West, from the album All In. This song was arranged by Daniel Galbraith in the key of Bb, C.
| | |
| --- | --- |
| SongID | 55370 |
| Language | English |
| Album | All In |
| Artists | Matthew West |
| Authors | Matthew West, Jason Houser, AJ Pruis |
| Arrangers | Daniel Galbraith |
| CCLI Song No. | 7097357 |
| Tempo | Med Slow |
| Style | Ballad |
| Instruments | Piano, Keyboard, Guitars, Drums, Trumpet, Trombone, Tuba, French Horn, Violin, Viola, Cello, Keybaord Synth, Flute/Obo, Clarinet, Alto Sax, Tenor Sax |
| File Type | PDF |
| Pages | |
| Original Key | C |
| Available Keys | Bb, C |
| Meter | 9/8 |
| Themes | Grace, Servanthood, Will |
Lyrics
Verse 1 If grace was a kingdom I stopped at the gate Thinking I don't deserve to pass through After all the mistakes that I've made Verse 2 Oh but I heard a whisper as Heaven bent down Said, Child, don't you know that the First will be last and the last get a crown Chorus Now I'm just a beggar in the presence of a King I wish I could bring so much more But if it's true You use broken things Then here I am Lord, I'm all Yours Verse 3 The pages of history they tell me it's true That it's never the perfect It's always the ones with the scars that You use Verse 4 It's the rebels and the prodigals, it's the humble and the weak All the misfit heroes You chose Tell me there's hope for sinners like me Tag Grace is a kingdom with gates open wide There's a seat at the table just waiting for you So, come on inside...
© 2017 Atlas Music Publishing, Highly Combustible Music, House Of Story Music Publishing, Two Story House Music, Songs Of Extreme (Admin by Hal Leonard), Housermain Music (Admin by Amplified Music)
CCLI Song No. 7097357