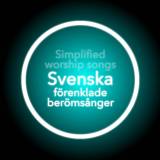 Lammets Sång (Simplified) Chords PDF
Lammets Sång (Simplified) Chords PDF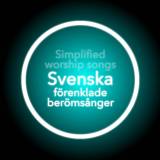 Lammets Sång (Simplified)
Chords & Lyrics (Editable) Details
Download the PDF Chord Charts for Lammets Sång (Simplified), from the album Simplified Worship Songs In Swedish.
| | |
| --- | --- |
| SongID | 32090 |
| Language | Swedish |
| Album | Simplified Worship Songs In Swedish |
| Authors | Jennie Riddle |
| Publishers | Integrity Music |
| CCLI Song No. | 4447960 |
| Instruments | Guitar, Ukelele, Piano |
| File Type | PDF |
| Original Key | D |
| Available Keys | A, Ab, B, Bb, C, C#, D, Db, E, Eb, F, F#, G, G#, Gb, Numbers, Numerals |
| Meter | |
| Themes | Adoration, Almighty, Awesome, Benediction, Blessing, Breath, Compassion, Creation, Glory, Heaven, Holiness, Honor, Jesus, Kingship, Lamb, Living Water, Mercy, New Song, Power, Strength, Water, Wonder, Worthiness, Rain, Mystery, Thunder, Praise, Worship, Easter |
Lyrics
Verse 1 Worthy is the, Lamb Who was slain Holy, holy is He Sing a new song, to Him who sits on Heaven's mercy seat #Ära tillhör, offerlammet #Helig, helig är Han #Sjung en ny sång, inför Honom #På sin tron av nåd Chorus Holy, holy, holy, is the Lord God Almighty Who was and is and is to come With all creation I sing praise to the King of kings You are my everything and I will adore You #Helig, helig, helig, är Herren Gud Allsmäktig #Som var och är och som ska komma #Med skapelsen jag sjunger upphöjer Kungars Kung #För Du är allt för mig det är dig jag beundrar Verse 2 Klädd i strålglans, av regnbågskimmer ljungande blixtar, åskans muller Välsignelse och ära all makt och härlighet, till Dig all vishets Kung Verse 3 I förundran, djup beundran Aär jag hör Ditt namn Jesus ditt namn är mäktigt, ande och livets vatten ett underbart mysterium...
© 2004 Jennie Lee Riddle, Gateway Create Publishing, Integrity's Praise Music (Admin by Capitol CMGPublishing.com)
CCLI Song No. 4447960
Other Arrangements of This Song